Contacts CRM - CRM for Business
Mike Halvorsen is presently raising money to build the forth-coming No Code Content Management System that will integrate with the CompanyEgg Contacts CRM.
With the CompanyEgg CRM, you can nurture your leads throughout the customer journey. Skip the expensive integration fees and use one built for today's online business world.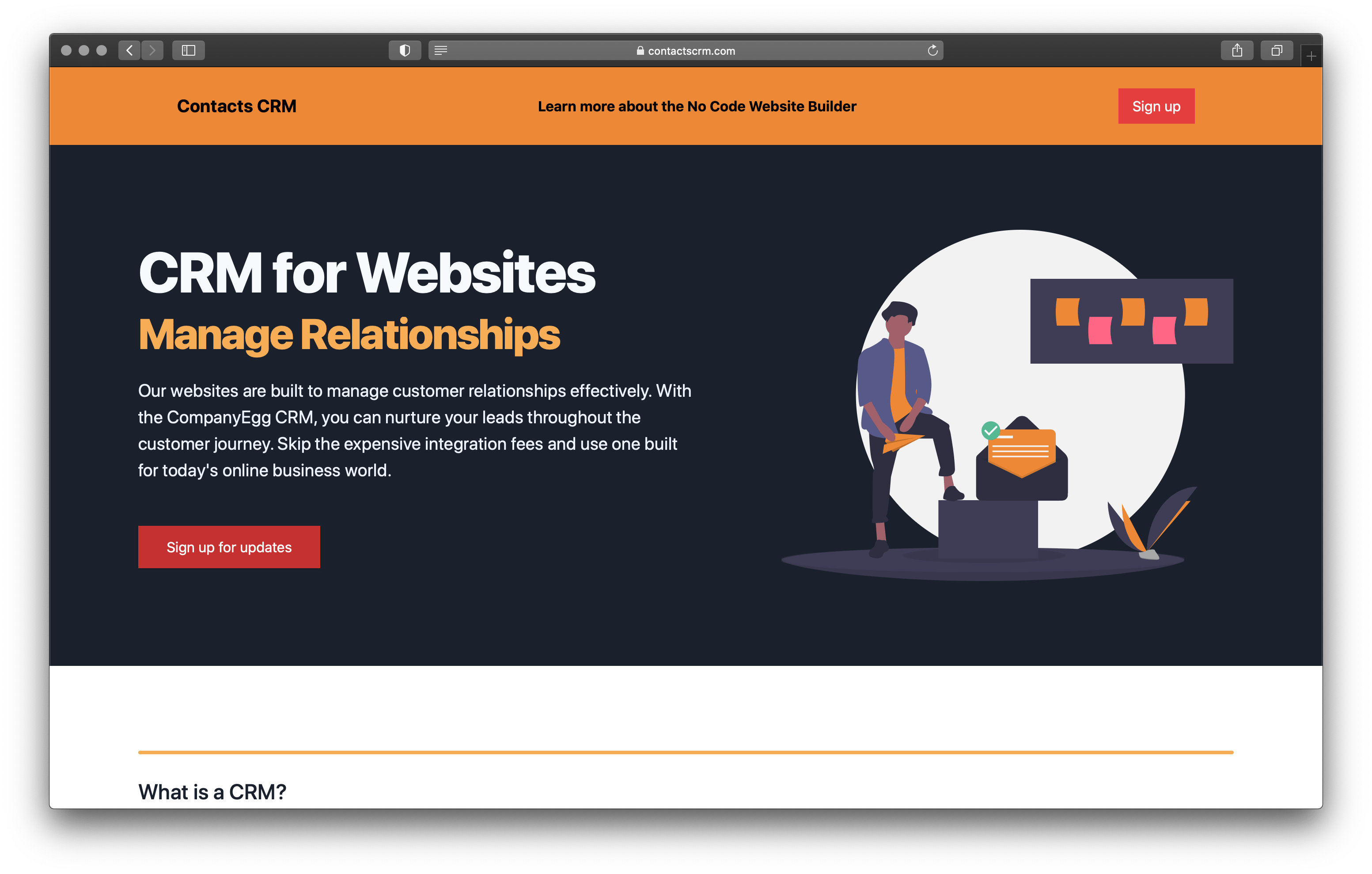 Visit ContactsCRM.com