No Code CMS - No Code Websites for Businesses
Mike Halvorsen and his team is presently raising money to build the forth-coming No Code Content Management System that will enable business owners to create beautiful websites without any coding experience.
There are less than 20M people worldwide that have the ability to write code. Our No-Code Websites are websites are engineered with business in mind. The No-Code Website Builder AI takes code and design patterns from more than 10M business websites and allows business owners to create their own stunning websites that convert web surfers into customers without writing a single line of code.
The 4th Industrial Revolution will be powered by robots and artificial intelligence. By de-coupling the code from website design, we help business owners with digital transformation in a way that no one else can. Our no-code website builder is in a class of its own.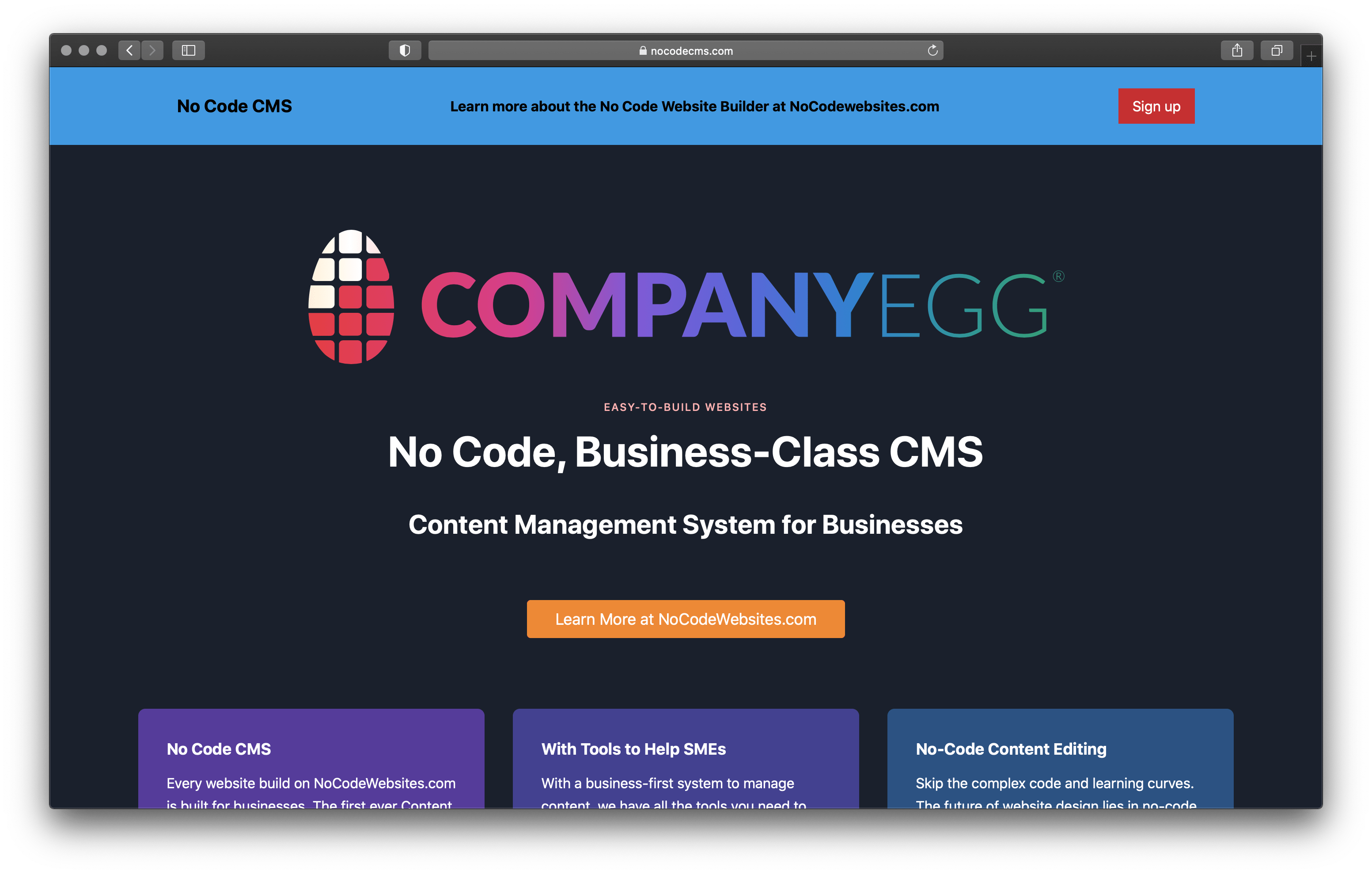 Visit NoCodeCMS.com